Witnesses, life experiences, stories... Madame de Montespan – the ally of the Devil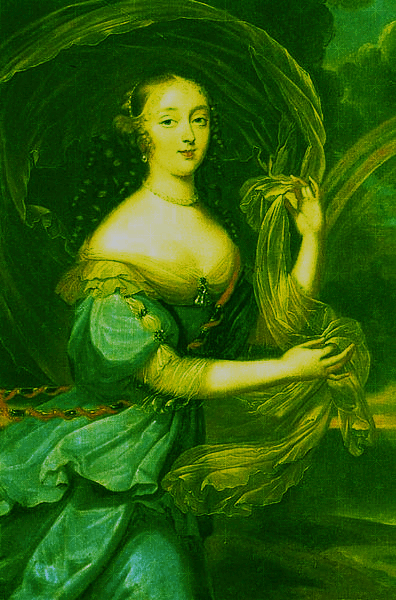 The Marquise Françoise de Montespan was the most sulphurous mistress but also the most beloved of Louis XIV, the King of France.
The story of the Marquise begins at the Court of France when she is 27 years old and she is the lady of honor of the Queen. Ambitious, Françoise has only one idea - seduce the King! The competition is tough ! She will use every means to achieve her goal.
The magic, the love potions, the aphrodisiac powders to obtain the favors of the King
While the King has an involvement with Louise de la Vallière, Madame de Montespan prepares the ground in the greatest secrecy. She has recourse to La Voisin, a fortuneteller. This one organizes her a "mass of the Holy Spirit" which is nothing other than a variant of the Black Mass to make her obtain the affection of the King. The result exceeds her expectations, she becomes the mistress of the King who builds her a castle of her dreams. In return she gives him seven children. At the slightest sign of weariness and disinterest of her King she resorts to magical rituals. Some evenings of full moon, she goes in gardens in the company of witches to invoke the forces of evil. She asks to prepare the love filters for the king, aphrodisiac powders composed of wild boar testicles, artichokes, fox feces and cat urine, with which she sprinkled the King 's food.
The Marquise sells her soul to the Devil during Black Masses
For five years the King devotes a great attachment to her, but then things change. She must act quickly to keep her favors. Then La Voisin introduced her to the abbot Guibourg, who proposed to celebrate a Black Mass to obtain help from Satan. It is in the greatest secrecy that the ceremony takes place in the chapel of a castle in the vicinity of Paris. A surrealist scene in the presence of crucifixes reversed in sign of abjuration. Mass is said on the naked body of Madame de Montespan lying on the altar with a black candle in each hand. At the moment of consecration, the abbot sacrifices a small child by slaughtering him. He solemnly solicits the help of the demons Astaroth and Asmodeus. He asks Madame de Montespan to recite the incantation: "I desire the king's affection and I want the queen to be sterile, to get everything I want, etc."
Two other similar celebrations and the marquise recover favors of the King. But from that moment the crises follow each other and the demons respond less and less to the invocations of the beautiful Lady. During a last Black Mass Guibourg slaughters a newborn and Madame de Montespan pushes the sacrilege to take some drops of baby's blood and put it in the royal food.