Good-Luck Candle Spell.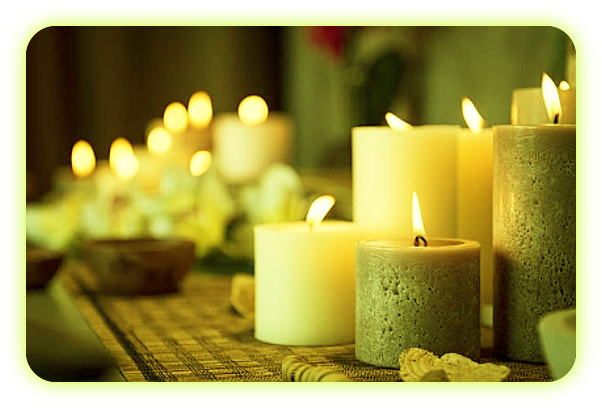 In general, there's no all-purpose Good-Luck Candle Spell, because in magic, intent matters. What this means is that the color of the candle you use will be based on what sort of luck you want to see manifested. For instance, if you want to be lucky in love, use a pink candle. If you're hoping for good fortune in your career, try a gold or orange candle. A yellow candle can bring about luck in finding overall happiness. Try to do this spell during the waxing moon phase, for seven days.
Gather:
☆ A tall pillar candle in the appropriate color
☆ A sharp knife
☆ 3 drops Blessing Oil (here)
Use the knife to create notches in the candle, dividing it into seven sections. Anoint the candle with the Blessing Oil. Light it, and concentrate on the flame. Visualize your intent, and draw that magical energy to you. Speak the words,
"Good luck in [intent] is coming to me. I call good fortune my way. From now on, I am lucky in [intent]."
Allow the candle to burn to the first notch, and then extinguish it. Repeat this each day so the spell begins to manifest over the course of seven days. You'll start to see your luck changing for the better.
Wicca Practical Magic: Getting Started with Magical Herbs, Oils, and Crystals.
Patti Wigington.