Good-Luck Crystal Charm Spell.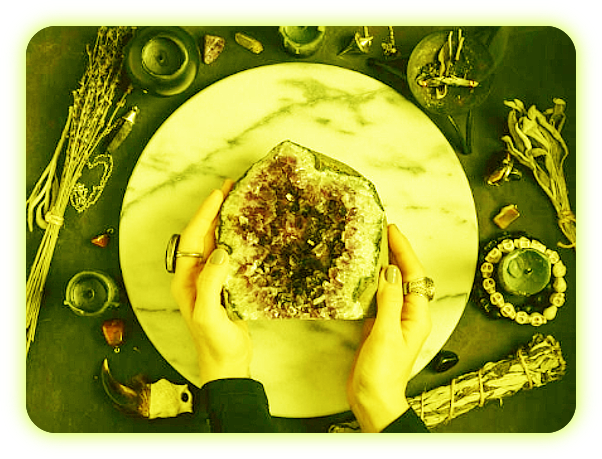 As with candle magic, there isn't a single good-luck spell involving crystals. Still, you can craft your own crystal charm depending on what kind of luck you hope to attain. For luck in protection, use agate or hematite. If you need luck in your marriage, work with rose quartz or emerald. Determine your purpose, and choose a crystal accordingly. Do this spell on a sunny day, if possible, early in the morning.
Gather:
1 piece of crystal for the appropriate intent
30 inches of ribbon or cord in a corresponding color
Slowly wrap the crystal in the cord, chanting the words,
"With the power and energy of the sun, I call good luck to me. With the power and energy of the sun, I call good fortune to me. As this crystal is wrapped in this cord, I am wrapped in the light of the sun, and its rays will brighten my day."
Tie a knot in the cord and wear it around your neck as a good-luck talisman.
Wicca Practical Magic: Getting Started with Magical Herbs, Oils, and Crystals.
Patti Wigington.