Meditation to Celebrate Love.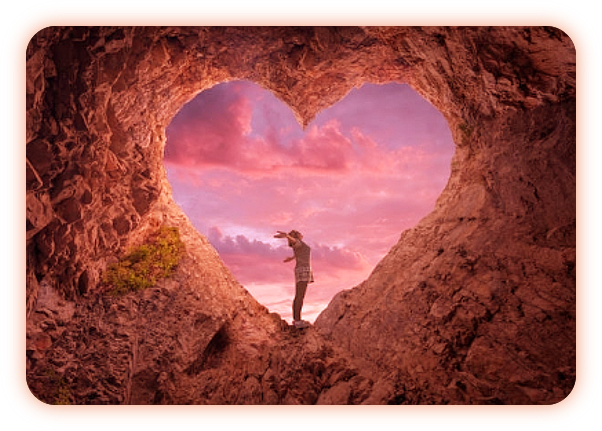 They say love is a many-splendored thing. When you're fortunate enough to have it in your life, it's sacred and worth celebrating. Use this meditation to rejoice in the love you have, whether it's love with a romantic partner, love of your family, the love of the Divine, or even self-love.
1. Begin by lighting a pink candle and holding a piece of rose quartz in your hands. Focus on the crystal, and feel its vibrations spreading from your hands up through your arms, into your chest, and reaching your heart.
2. Concentrate on the stone, and speak the words,
"Love is in my life, love is in my heart, love is in my world. I am blessed, I am complete, I am happy. Love has come to me, and for that I am grateful. I accept love unconditionally, and I return it freely, because love is a sacred gift."
3. Feel the love radiating outward from your heart and surrounding you with a warm, soft, pink glow. Say,
"My heart is full, my world is full, my life is full of love. I celebrate love, in all of its forms, pure and light and joyful."
Others will be able to sense that your heart is a welcoming one, and they'll respond accordingly.
Wicca Practical Magic: Getting Started with Magical Herbs, Oils, and Crystals.
Patti Wigington.