Cleansing of negative programs with beeswax. Slavic method.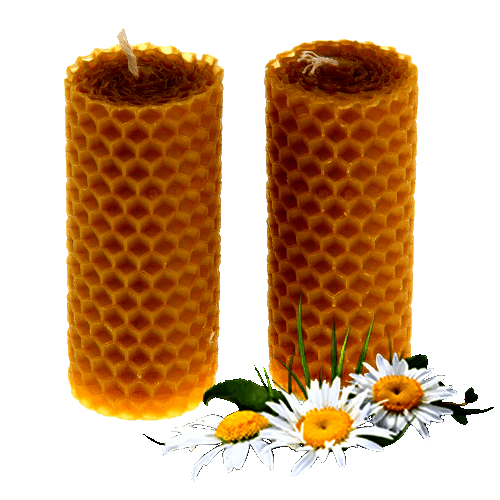 This technique can remove the most powerful negative programs.
If a negative program is sent by a specialist, then waxing should be carried out four times, with a break of one week.
This technique uses fire, water, wax and prayer. It is carried out as follows. Take an ordinary glass and fill it with pure spring water.
Put him on the table in front of a man and set a lighted candle. In addition, it will take several delicate church candles and a wooden flat stick or plastic spoon. With one hand, which is convenient, take hold of the glass and keep it for five minutes. During this time, the water in the glass "reads" and absorbs information about the state of your biofield. Next, you need to light a church candle and, after reading the prayer you trust, begin to tilt the candle smoothly over the water, so that the wax begins to drip from the candle. Ideally, you should get a pure wax drop, which in shape will approach either a circle or an egg, which will symbolize a clean and healthy biofield. The number of drops dropped from a candle should be equal to the number of years lived.
If the age is large, you can drip twice as many drops as the person's age. For example, if a person is 60 years old, you can drip 30 drops. The number of such procedures is not defined - someone should do it 2-3 times, and someone - 7-8 times. When the candle, with which the wax drips, fades, it is again lit from the candle that stands next to the glass.
At the beginning of the procedure, individual drops may appear, which begin to move chaotically along the water. Thus, an easy negative appears, which is neutralized first. During the procedure, the candle can smoke, shoot, hiss - this usually happens when the candle flame encounters destructive energy. Part of it is neutralized by fire, and most of it is stopped in wax, which freezes, getting into the water. Separate frozen wax drops are removed from the glass in advance prepared with a wooden stick or a plastic spoon.
At first, the wax can be dark and even black. These first pouring out of molten wax in the same way are extracted from the glass. The procedure should be repeated again and again until the drops from the candle begin to lie down one by one, forming a similar egg yolk in appearance.
Usually, cleaning takes 30-40 minutes and 3-4 thin wax candles. After the dripping of the wax, you can feel drowsy, it's perfectly natural.
Since part of the energy of the biofield was waxed to fully restore its natural energy potential, you should immediately pray to the god you believe. Prayer will contribute to those blissful vibrations that completely harmonize the biofield and fill it with life-giving energy.